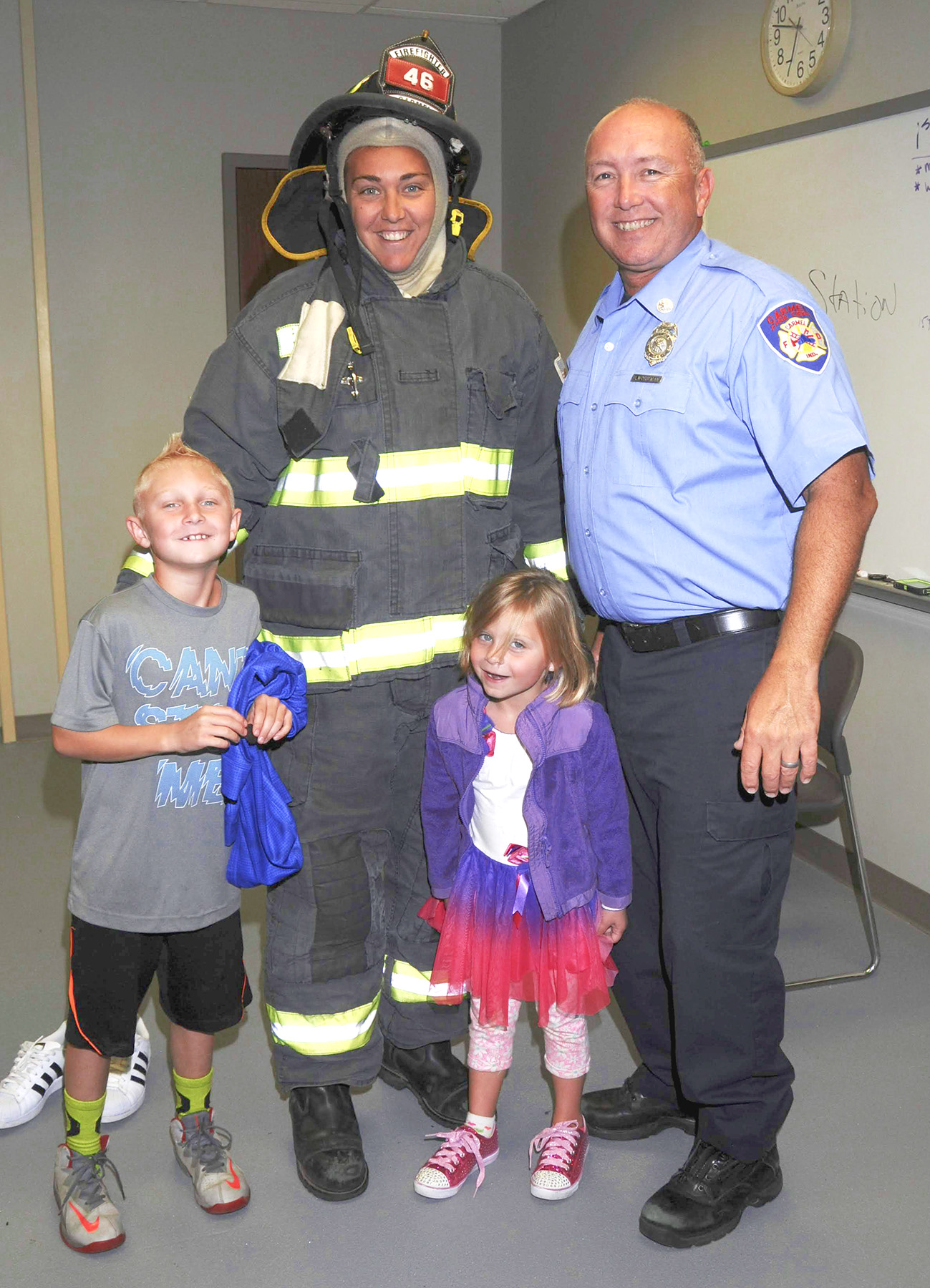 A not-for-profit, volunteer-based organization, The Heroes Club provides financial assistance and resources for the fine women and men of the Carmel Police Department, Carmel Fire Department, Hamilton County Sheriff's Department and Indiana State Police serving Carmel and Clay Township.
The chief instrument of this support is in the form of an accidental death insurance policy that is provided to a designated beneficiary of an officer who loses his or her life in the line of duty serving in Carmel or Clay townships.
At a reception held to express appreciation for our local heroes, Tom Melangton, President of The Heroes Club proudly announced an increase to the existing $300,000 life insurance policy to $400,000, effective January 2022. "We are pleased that we have been able to add to this portfolio, which has become the largest insurance policy of its kind in the world. This unique benefit has enabled our community to attract and retain world-class women and men highly-skilled in the field of public safety."
From Fire Chief David Haboush: "The Heroes Club continues to be a loyal and trusted partner of the Carmel Firefighters. Their support allows our men and women the peace of mind to focus on doing their mission, helping our community during emergency situations, knowing if something were to happen, their loved ones will be taken care of."
"If the unthinkable happens, we are in a strong position to provide financial support to the spouse and family of the public servants touched," adds Michelle Lazzara Brown, Heroes Club Vice President. "We find a way to link civilians with those officials involved in public service, not only through contributions to the life insurance policy, but also through events where citizens can interact with police and firefighters to build relationships."
"It is vitally important that everyone in Carmel supports the fire, police and emergency medical service officers that make our city one of the safest anywhere," says Mayor James Brainerd. "This benefit is important just not for our officers, but for the families of these officers."
Show your appreciation for our local heroes and help us reach our goal of providing crucial aid to the men and women who watch over us every day. "The Heroes Club has been a great partner and supporter of the Carmel Police Department for many years. They provide the comfort and peace of mind to all of us working in public safety that our loved ones will be financially supported if we're called upon to make the ultimate sacrifice while serving our community" states Police Chief Jeff Horner.
For more information contact Tom Melangton tommelangton@gmail.com
Become a member of The Heroes Club! All membership levels and donations are tax-deductible.